Currently, we receive payment for custom development from Fiverr.com. We collect money from various freelancer market place. fiverr.com one of the great market place for freelancer.
How to pay via Fiverr.com
#Step 1
1.1) Go to your our gigs purchase link as per your payment amount –
For $100 – https://www.fiverr.com/share/XjYa5G
1.2) Click Continue ($50)
1.3) Our gig price is $50. If your price is 50 then set Qty 1. If your price is 100 then set qty 2. Set qty as per the price amount that you want to send me.  Keep In mind you have to pay service fee also. Every $50 service fee $2.75
1.4) Click Continue Checkout
1.5) Sign into Fiverr. You can sign in via Facebook, Google, or Apple.  If you are new then you can click Join now.
1.5) After successfully signing in. Click "Continue to Checkout"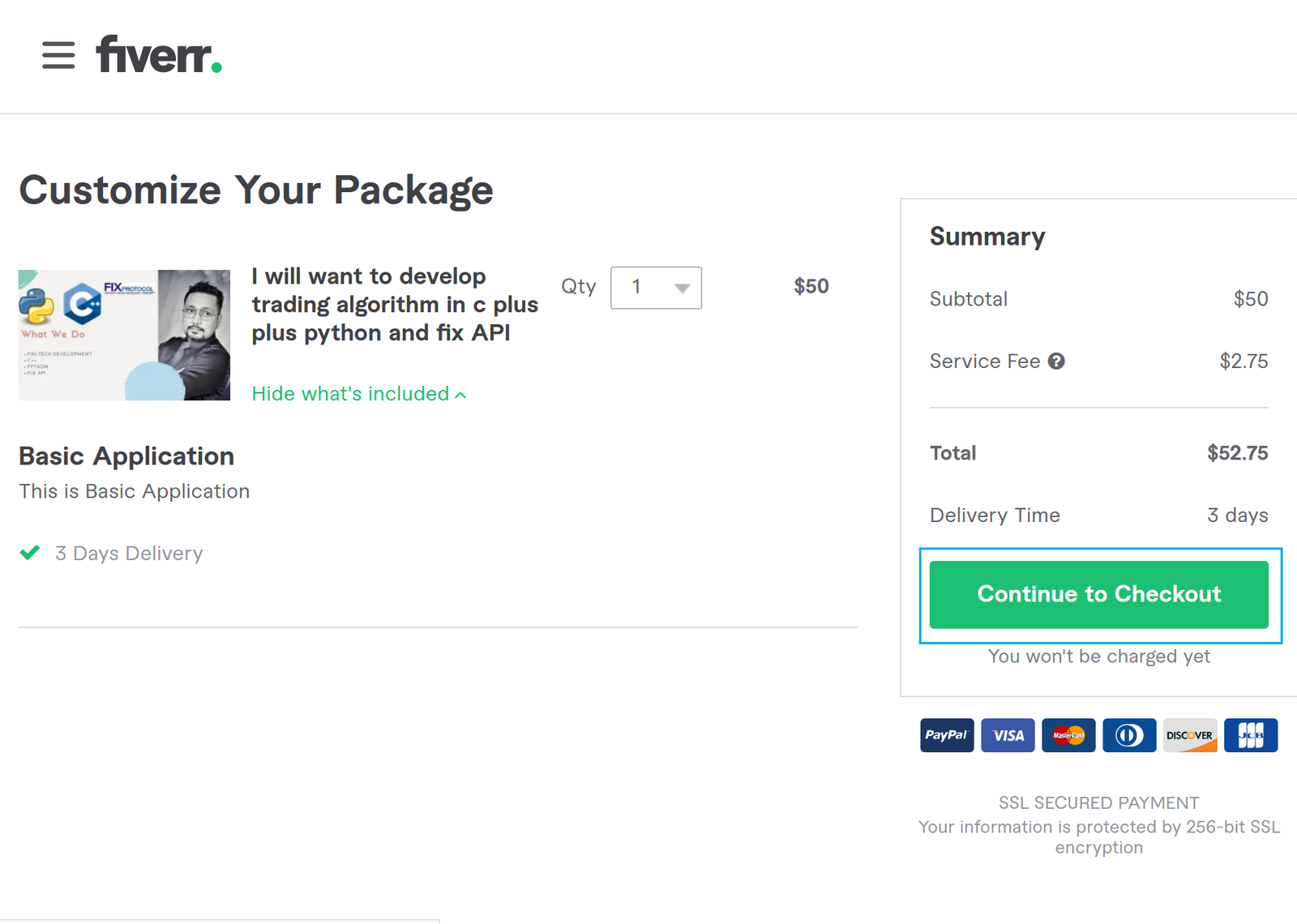 1.6) Select your Payment Option. You can pay via PayPal also. Then click "Confirm & Pay"
1.7) After successful payments. You order like below.  The order look like "Order In Progress"
Step 1 complete. You have to wait for our response  then you have to complete Step 2
#Step 2
After we submit the Order as delivery from us then your step 2 will be active. We will inform you via email that completed step 2.
2.1) Goto https://www.fiverr.com/
2.2) If you are not log in then login again with the same login method that you used to submit order previously.
2.3) Then go to my Order menu.
2.4) Goto AWAITING MY REVIEW->Click your order
2.5) Click Yes, I Approve Delivery (Keep in mind attachment file an raf file, It is nothing into file. We put this file only for approve this order)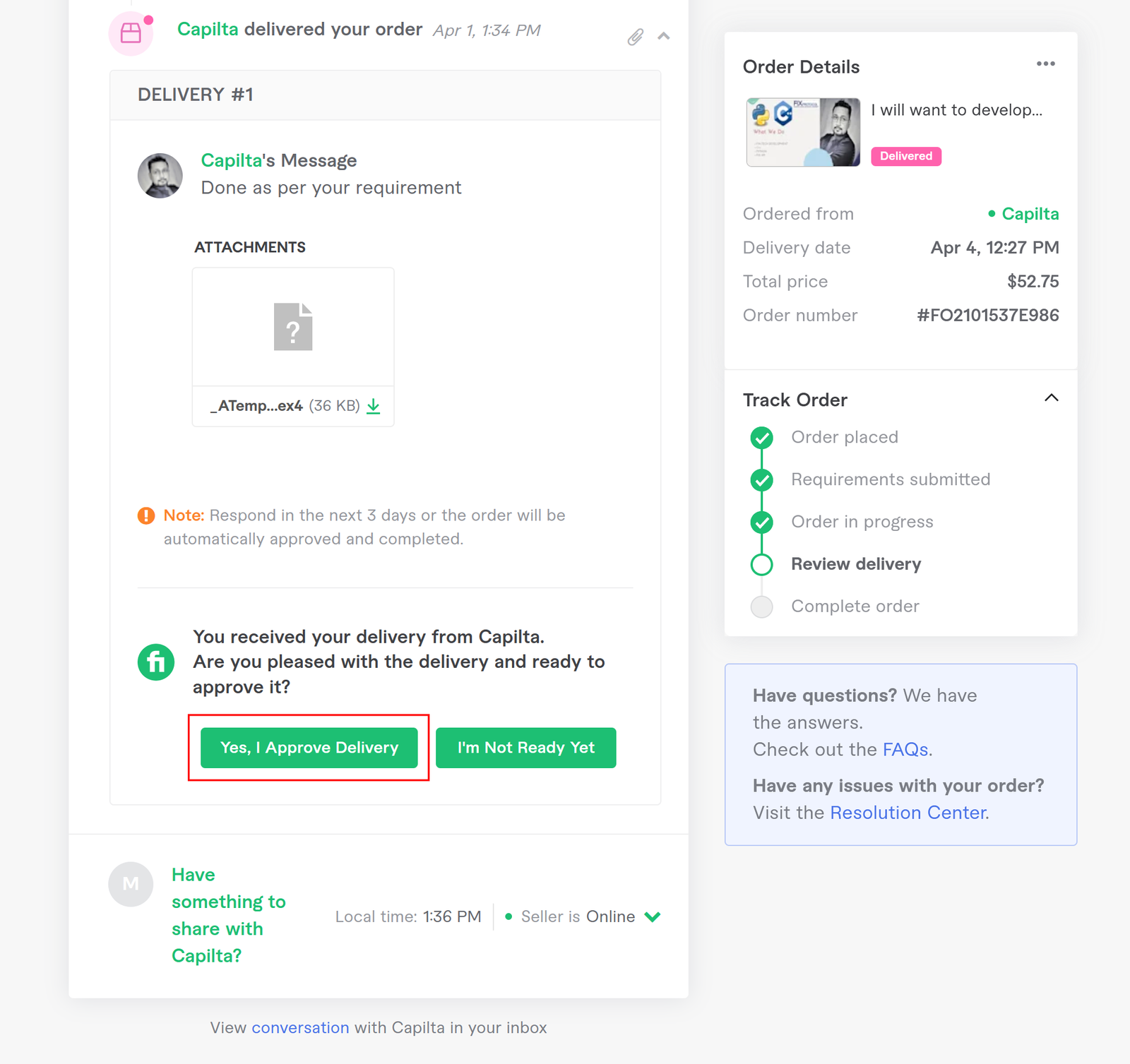 2.6) You Payment is made. And message come like below
Keep in Mind before the Payment
Fiverr.com is a freelancer site. We use this site only to collect money from you. So any teams and conditions of fiverr.com we will not fellow.
You have to complete Steps 1 and Step 2 before we start work.