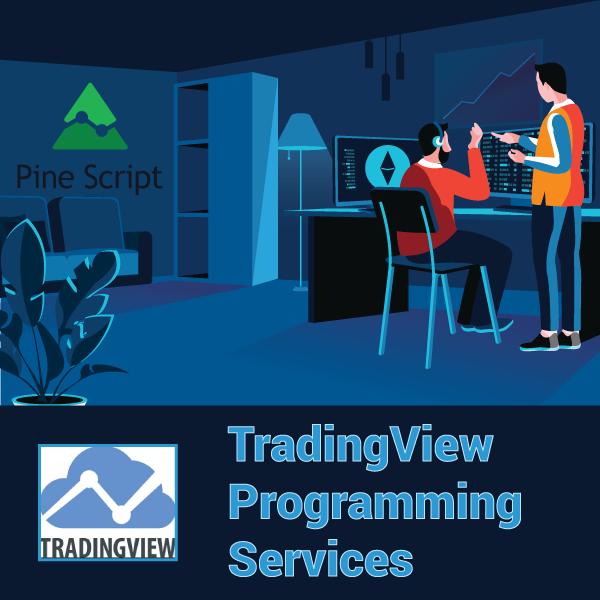 TradingView Programming Service
$1
Hire TradingView Developers
Are you looking for a TradingView programmer to automate your Forex trading? Our PineScript developer will create custom indicators and high-quality EAs according to your software requirements specification.
Our TradingView developer can provide you with the following services:
Expert Advisor Programming
Expert Advisors automate trading processes. Our PineScript programmers can develop a high-quality custom programming TradingView tool that will automate decision making processes and perform real-time trading operations. Traders no longer have to do unnecessary manipulations! Trust professional developers of the 4xDev team to get the best Forex EAs.
Custom Indicator Coding
Today TradingView is one of the leading social trading platforms in the trader community. MeetAlgo has five years of experience in Pine Script indicator development. We will create an indicator that helps improve your trading skills. We are open to TradingView coding and will develop exceptional trading strategies based on little-known traded or used ideas. Proficient developers of TradingView programming stay on top of finding suitable trading patterns for you.
Conversion
Traders have to improve their trading skills. The variety of the trading platforms can make traders' strategies more flexible and complex. The Pine Script programmers convert tools between TradingView, Forex Tester, MetaTrader 4®, MetaTrader 5®, NinjaTrader®, and cTrader. Our TradingView coders consider all the strengths and weaknesses of the platforms. Also, we can convert EAs into indicators and vice versa. Give preference to entire adaptation and optimization without technical losses and bugs
Improvement
Sometimes, we need to compile new ideas to the trading tools. MeetAlgo TradingView developers will improve your custom indicator, Expert Advisor, or another tool. Your ideas, plans, or wishes help us in creating the best trading tool. Just know: MeetAlgo team is at your service!
TradingView Development & More
The best quality of the tools is a key to future success in your trading. Choose the best option for your skills, money, knowledge, and trades! And we will help you with the other.