Step #3 – Generate Serial Key
1) Click->User Button (If you not login, then login box come)
2) Click->Dashboard
3) Goto Activation
4) Select your Product with Order ID
5) Put your Terminal Account ID, then click->Add
6) After successfully generate serial key, copy this serial key. You have to put this serial key into Product input box.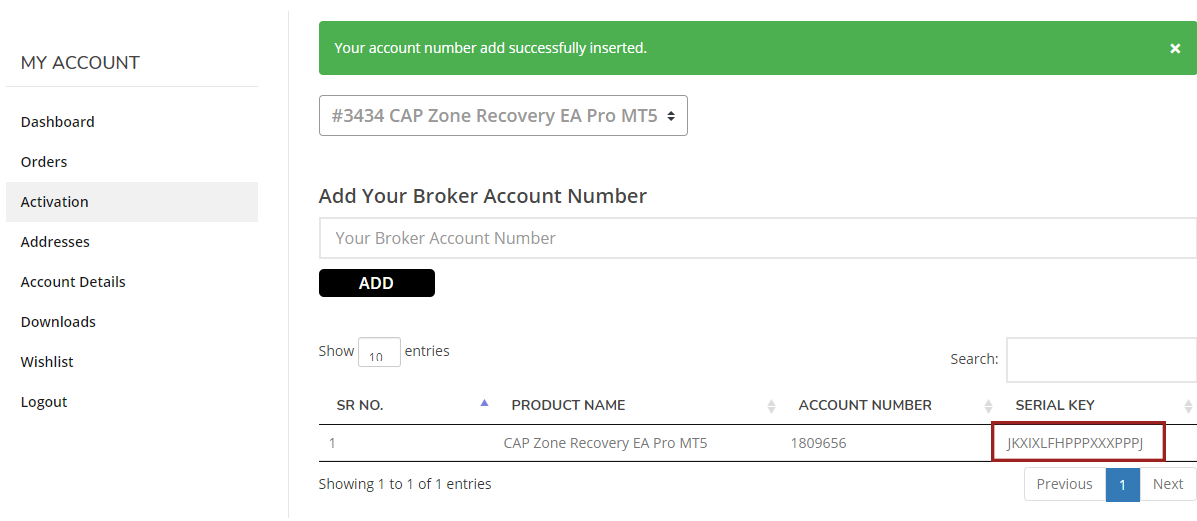 Important Note
Every product come with 30 activation. Mean you can use purchase product 30 different accounts. Account what every it is demo account or live account.
If you want more activation i mean if you want to use more then 30 different account then you have to but product again.
Please put your right broker account id. Because after generate serial key you can't delete or modify your serial key. You lose one activation.